The Sanker Media team consists of experienced graphic design and marketing professionals who live and breathe creative branding. Our marketing specialists research and develop a unique brand personality for your business- then we pass the baton to our graphic designers who create the visual assets needed to express your brands unique character!
So rest assured….
You're in good hands with our team!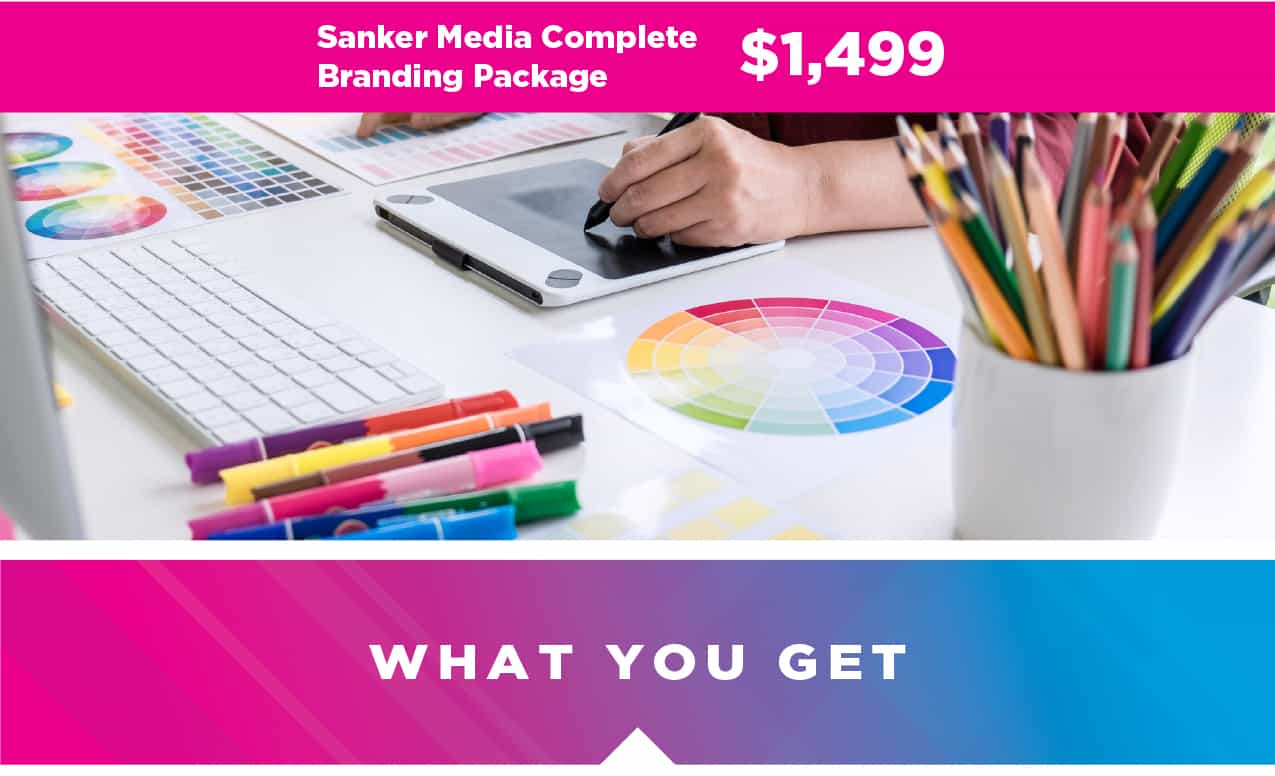 Your logo says it all – your unique customer-facing calling card in the marketplace
One or two logo variations to mix things up across your marketing materials
Evoke the right customer emotion with your brand corporate colours
Gives depth to your brand with relevant background, textures and patterns
Add a little flare to your brand with relevant iconography
Professional Branded Real Estate / Realtor Photography
As good as a handshake – business cards are still relevant
Continue your brand look & feel right onto the lawn
Use a set of brand Fonts across all your marketing materials for a cohesive look
Complimentary icons for all your marketing materials
Showcase your brand on the world's largest Social Platform
Branded Social Media Templates
Brand cohesion across all your Social Media Platforms
Our small business collection is streamlined for the utmost quality and efficiency- which is exactly why we can provide so much value with our cost effective process. Combining our time tested process with your feedback- we eliminate wasting time and money.
Expand your brand with Sanker Media.