What you will get out of Sanker Media's Brand Audit
Set marketing goals that are in-line with your business goals
Establish your brand's mission/ purpose
Identify target customers and how to attract them
Learn who your customers are and how you can differentiate your business
Learn how to develop a brand personality
What brand collateral are you missing that your competition using.
Ensure your branding is consistent across all marketing platforms.
Branding is not just external. Make sure internal documents are on brand as well.
Action steps to help your brand thrive.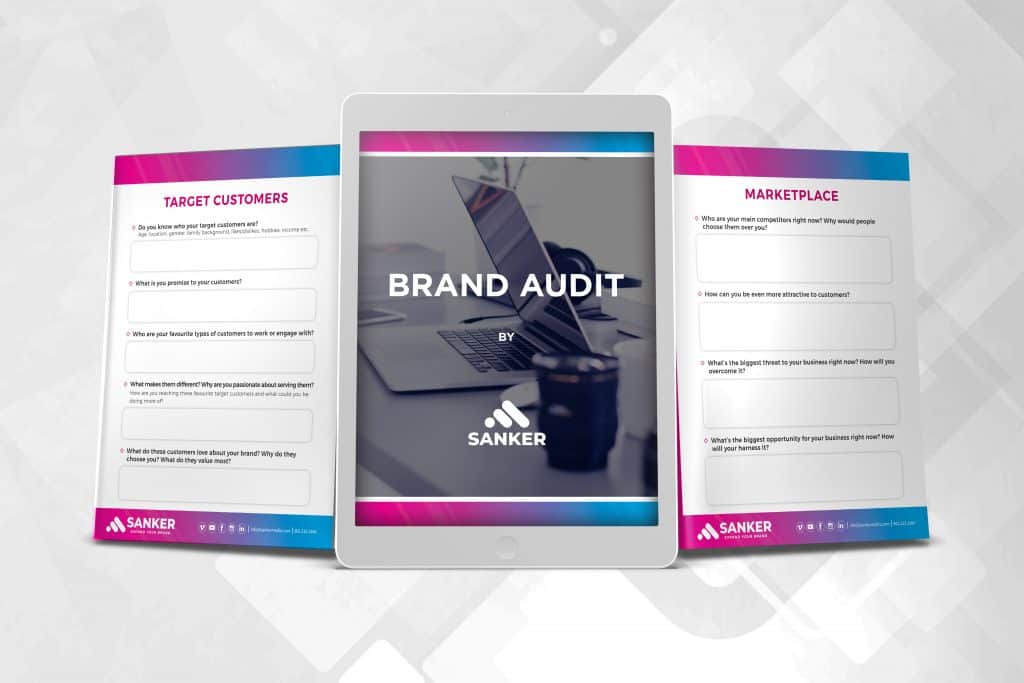 Enter your name & email into the form below. Your free resource will be sent to your email right away.