Got questions? Please review the information below.
If you are still unsure, don't hesitate to get in touch via our Contact page.
Real Estate FAQ
Real Estate FAQ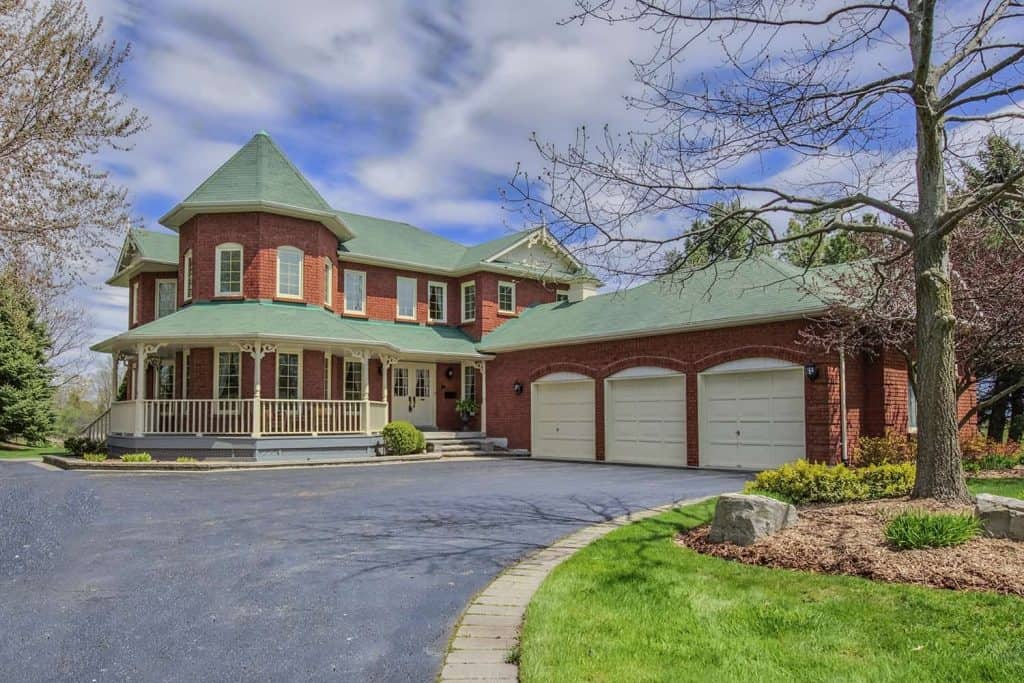 How Long Does A Typical Shoot Take?
The average time it takes for us to shoot both photo and video is approximately 2 hours, depending on the size, layout, and lighting of the listing property. When ordering only one of our photo or video services, expect this time to be reduced by 45 minutes to one hour.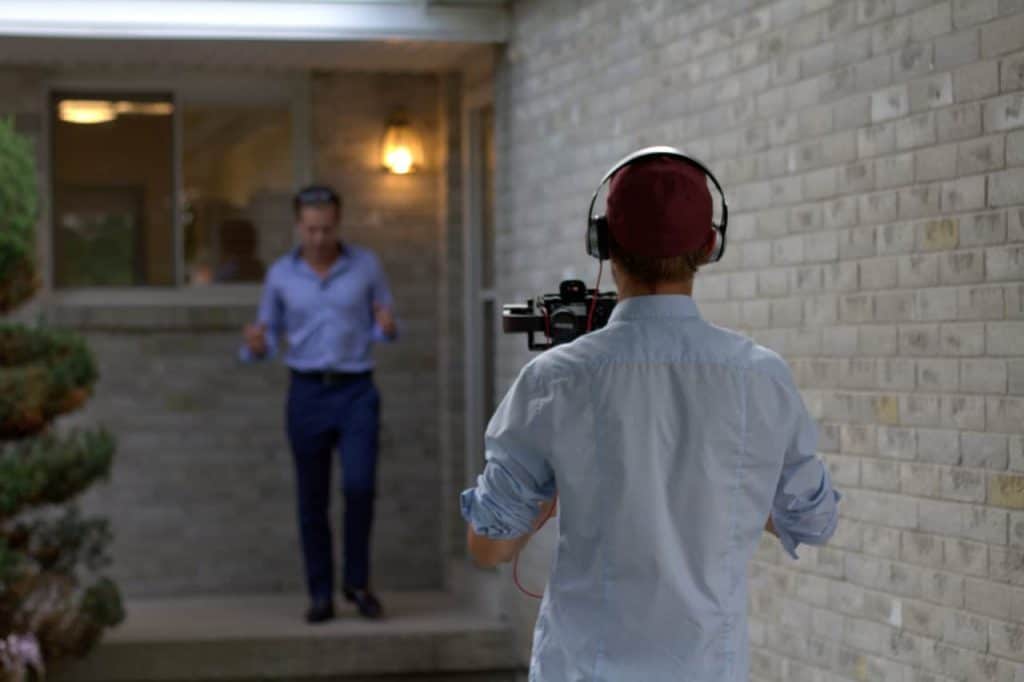 How Far in Advance Should I Schedule My Listing Photo/Video Shoot?
We recommend 3-4 business days in advance to to secure a date and time of your preference, however, more time may be required for drone aerial photography and video as we are required to file for a permit with Transport Canada and the process may take up to 7 days. We do our best to accommodate all of our clients.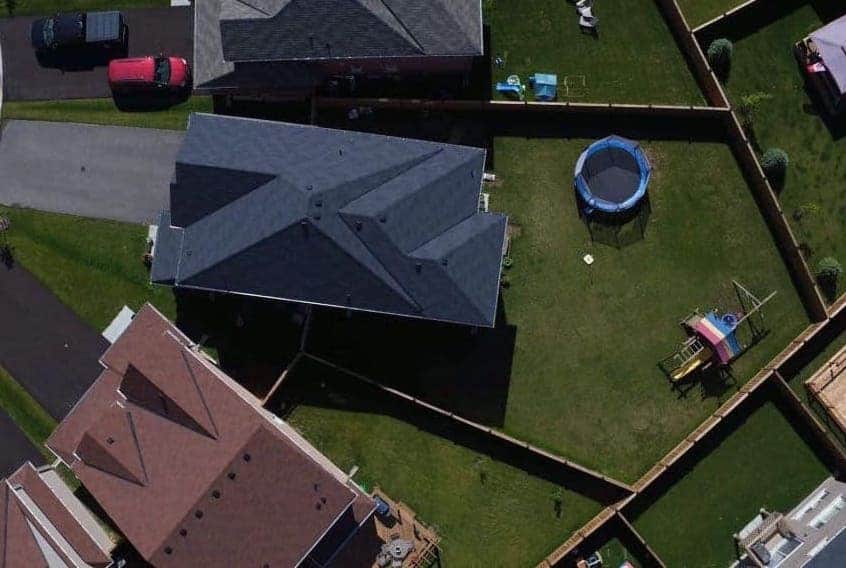 What is Aerial Drone Photography/Videography?
In order to get aerial view shots, a drone is used. Sanker Media is licensed, insured and all of our drone pilots are registered with Transport Canada. If you would like to use our drone services for your listing, it is highly recommended that you contact us as far in advance as possible, as we are required to file for a special flight permit, which can take up to 7 days.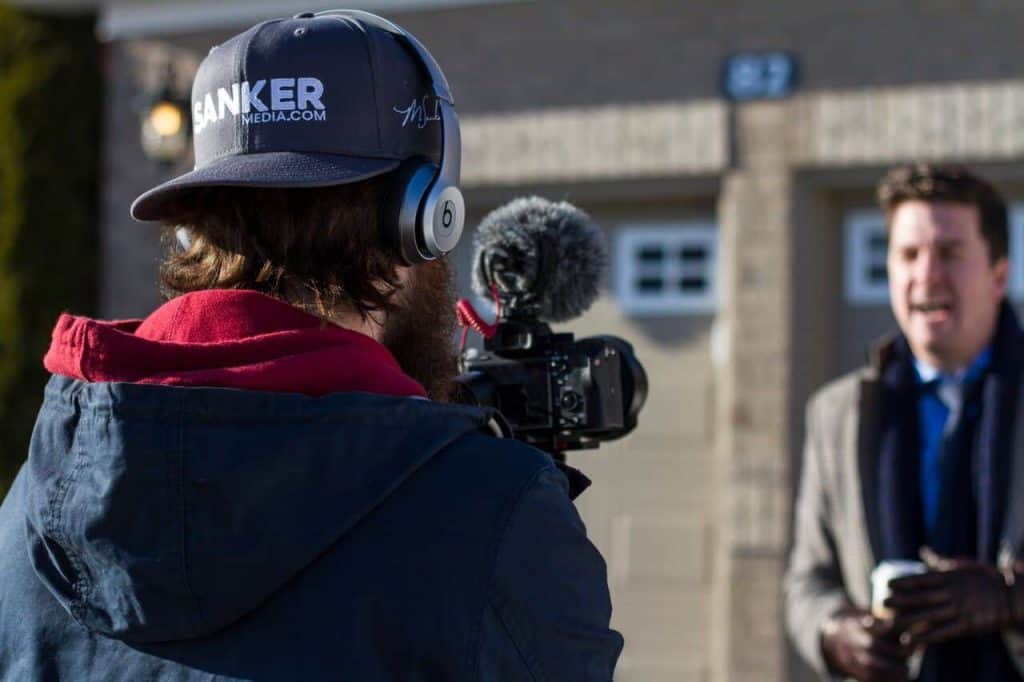 When Will I Get My Listing's Photos and Video?
We will deliver and publish your photographs in 24 hrs (the next business day) and video tours will be available to you in 24 to 48 hours after the time of shooting (2 business days). Any photos shot on Friday will be delivered the following Monday and videos will be delivered on the following Tuesday.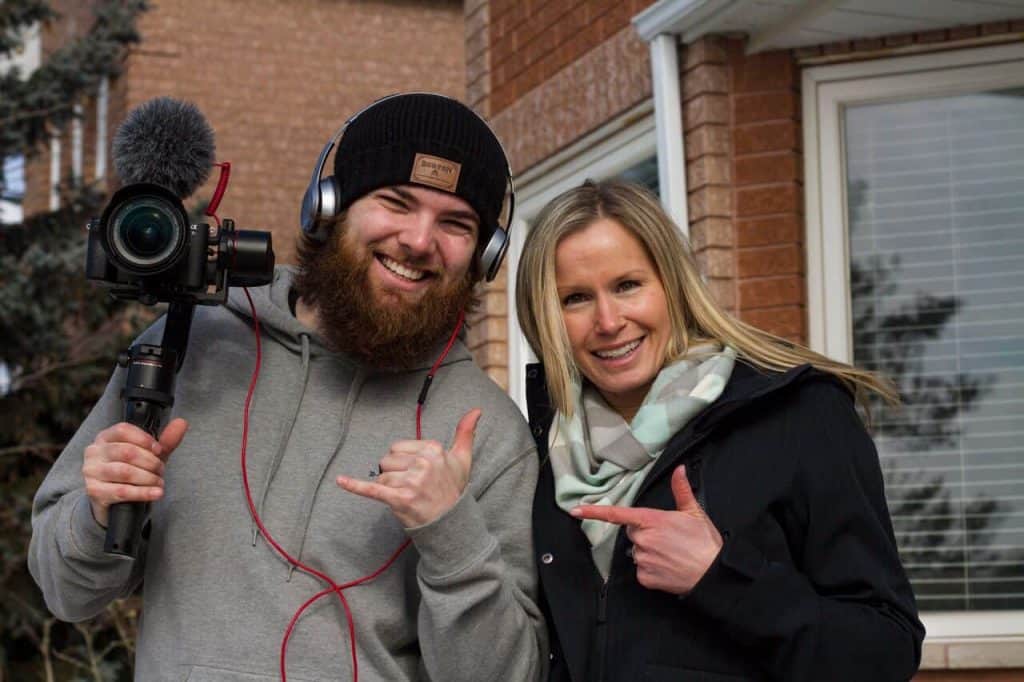 How Much Notice is Needed For Cancellation?
We require at least 24 hrs notice for canceling or rescheduling.
Otherwise, a $75 revisit fee will be applied to account for our turning away of other clients once your appointment is confirmed.
Video Production FAQ
Video Production FAQ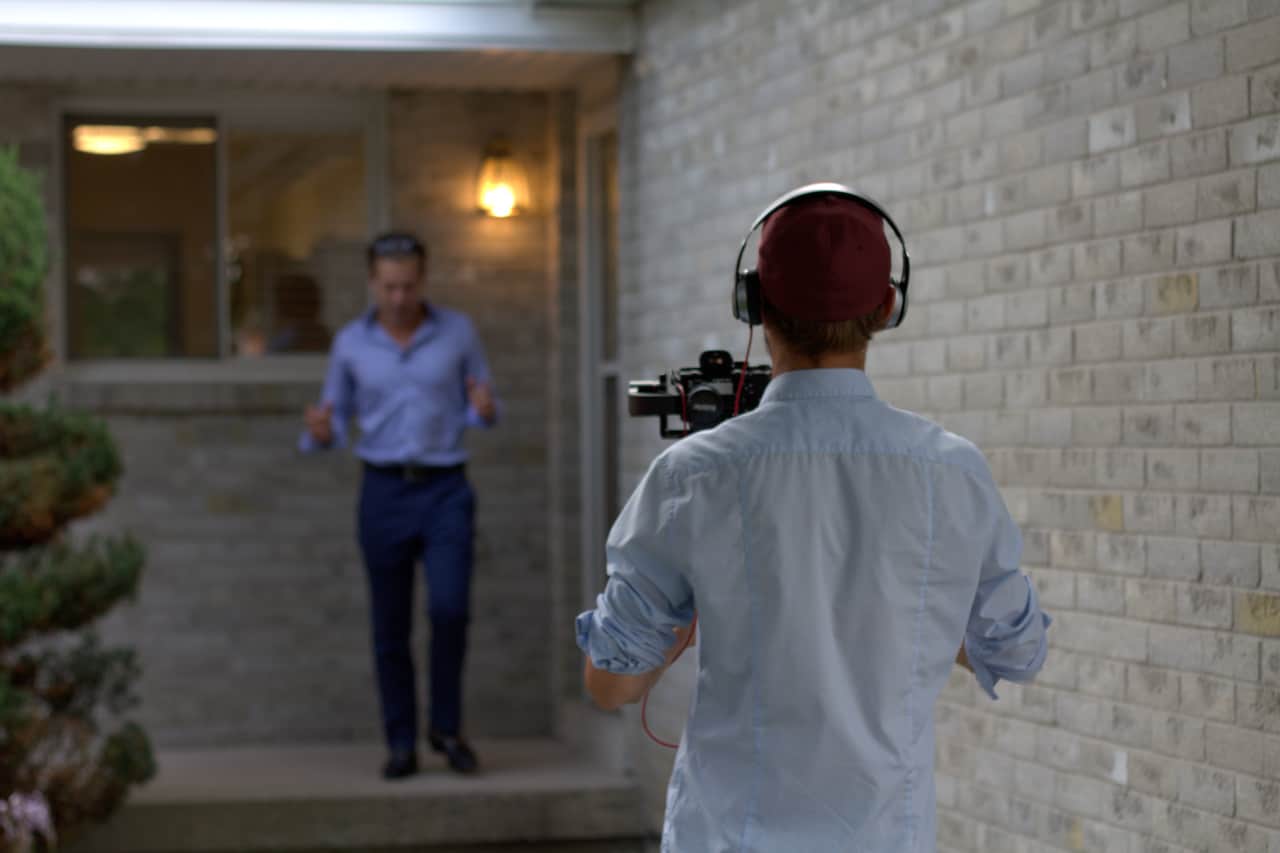 What does a video cost?
The most frequently asked question about video production is, "What does it cost?" The answer depends on the scope of your project, your timelines and the quality you require for the final product. What you are paying for are the three T's of video production: Time, Technology, and Talent.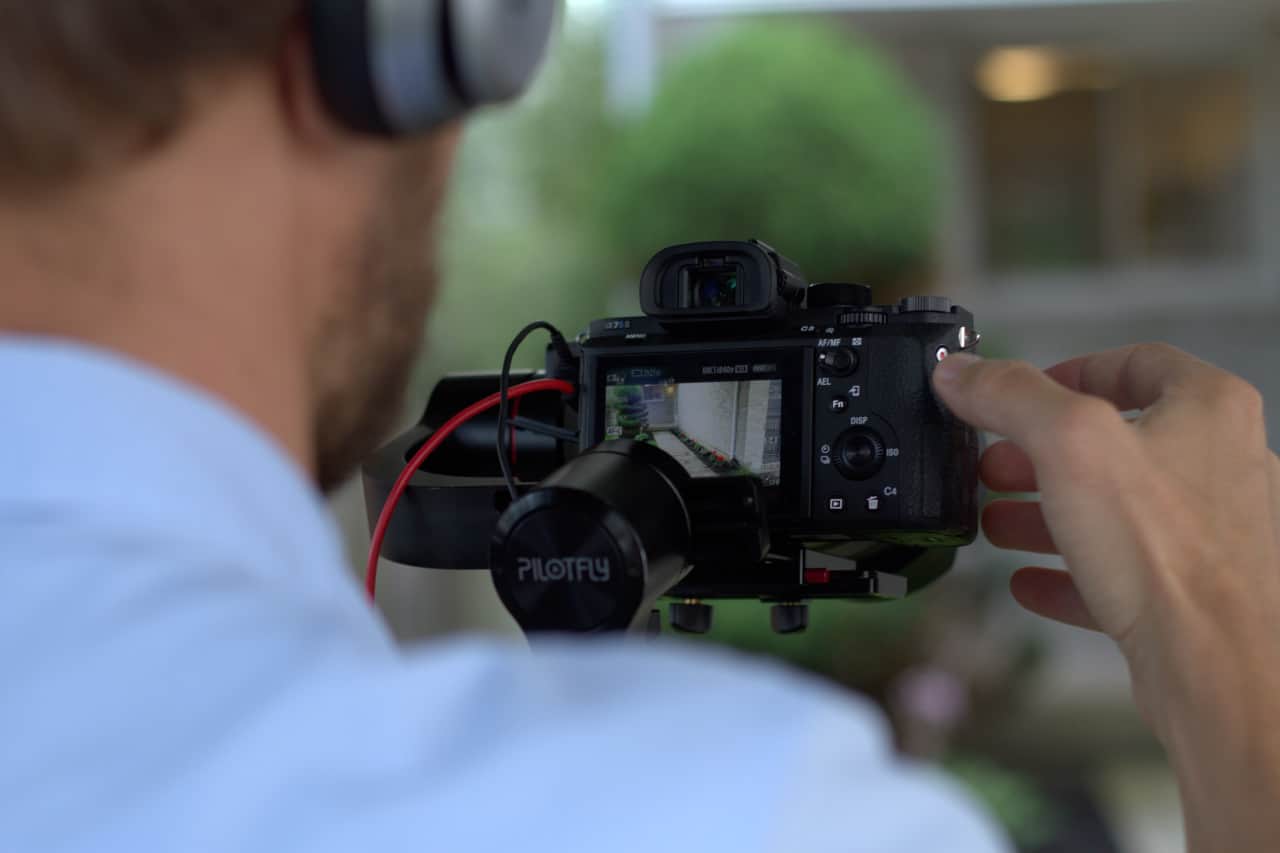 We don't have a very large budget. Can you still help us?
Yes absolutely! We have video packages and products for most budgets, large and small. If those don't work, we'll be happy to provide custom ideas as to how you can get your video produced within your budget restrictions.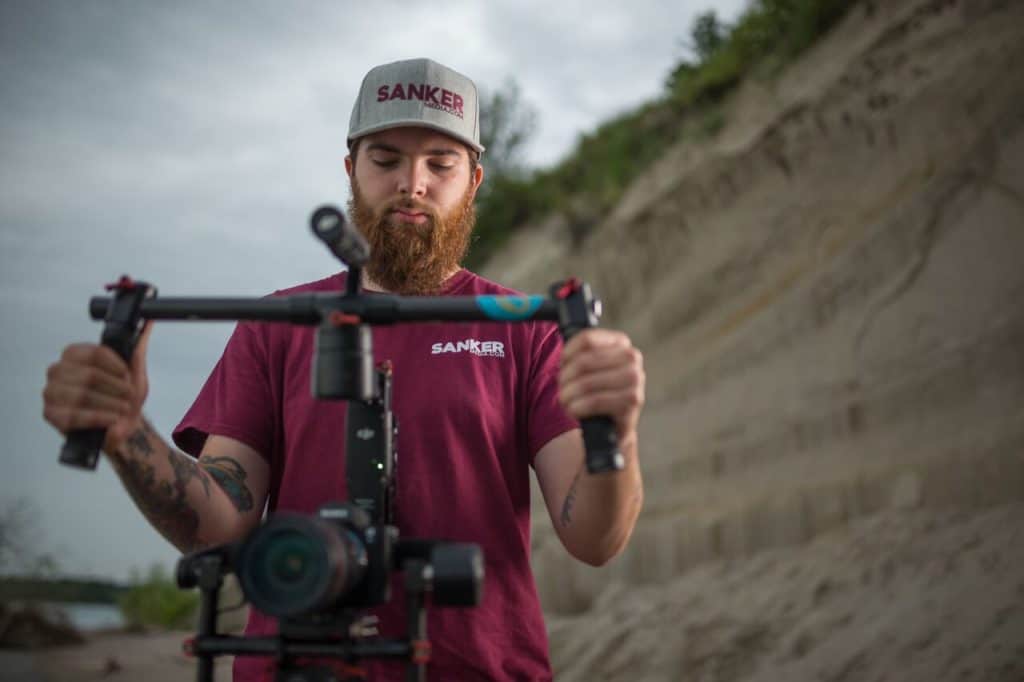 Why should we work with Sanker Media instead of another company?
We are different from other video production companies because each video is produced with a custom marketing strategy. This strategy is developed by a marketing professional, not a videographer. We care about where and how your video will be seen and we work with you to create a video that is effective on every required level. Sure, pretty videos are great. But we produce videos that not only look and sound beautiful, they achieve your goals and get you results!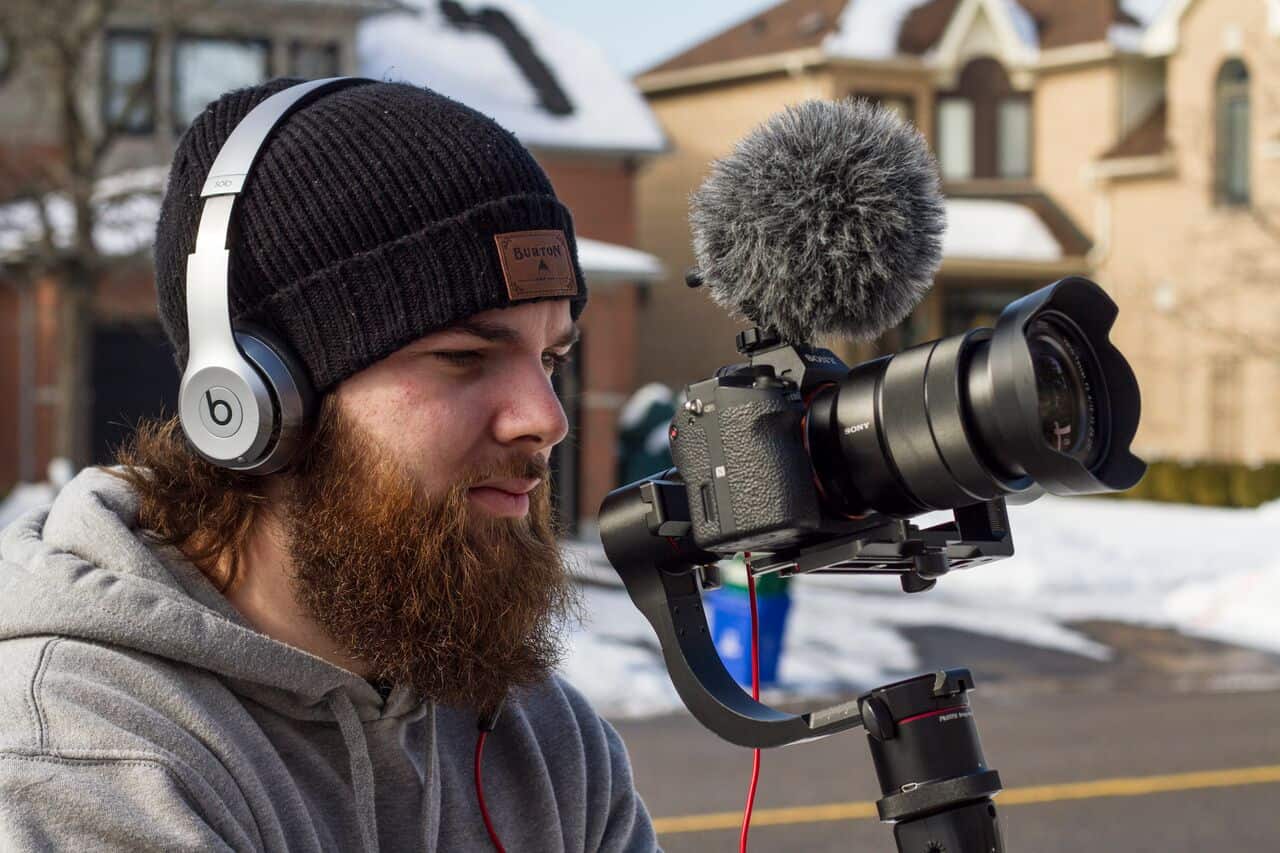 What if I don't know what I want for my video?
No Problem! We are here to provide creative ideas and direction. We have a team of experts who are experienced in helping you release your ideas and have a ton of inspiration in their minds to share with you – to help you plan and make the video you want.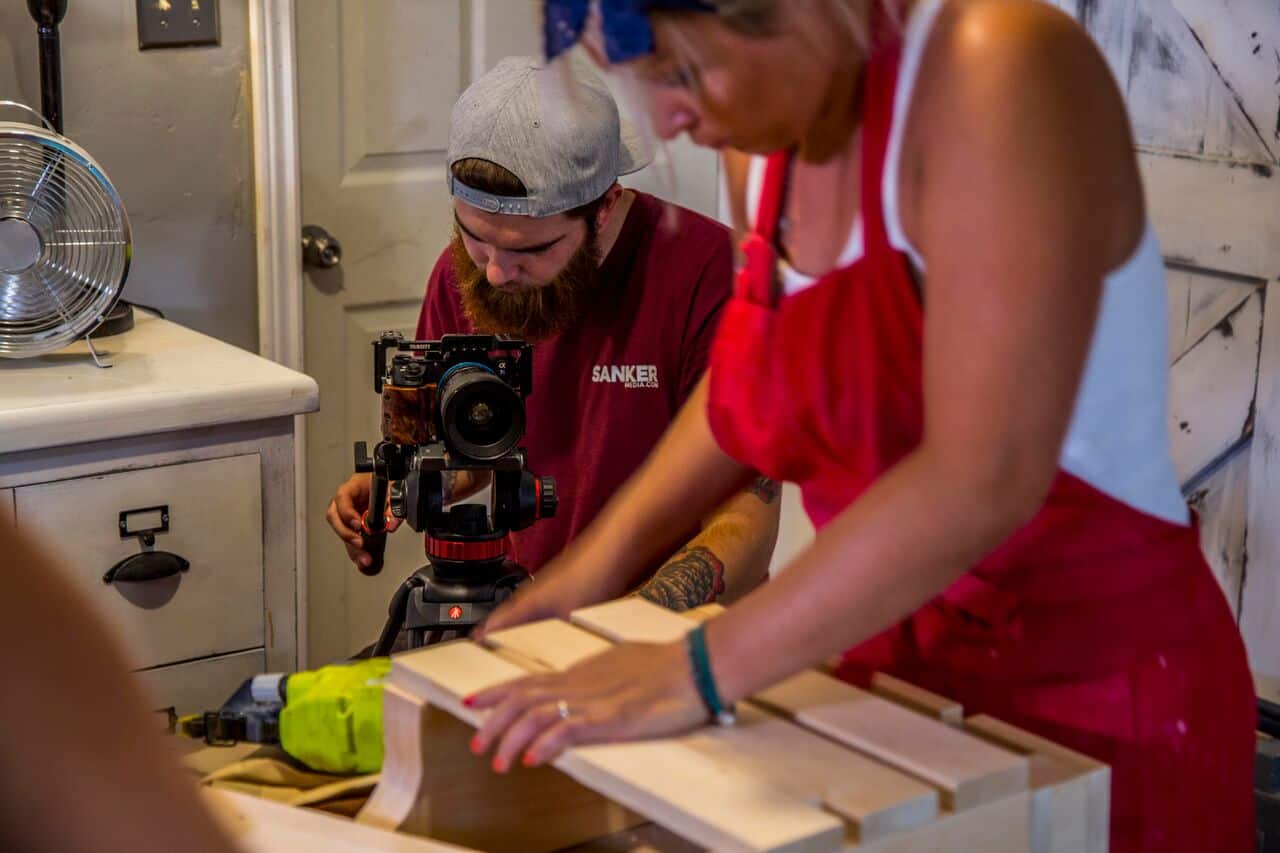 Do you provide script writing? And Other Preproduction services?
You bet! Sanker Media provides full scriptwriting and creative development services with many of our video products. We will learn about your business through preproduction meetings, phone calls, and our brand discovery. We do ask that you be prepared to provide us with as much information as possible so we can best learn about your business and what is driving you to produce your video.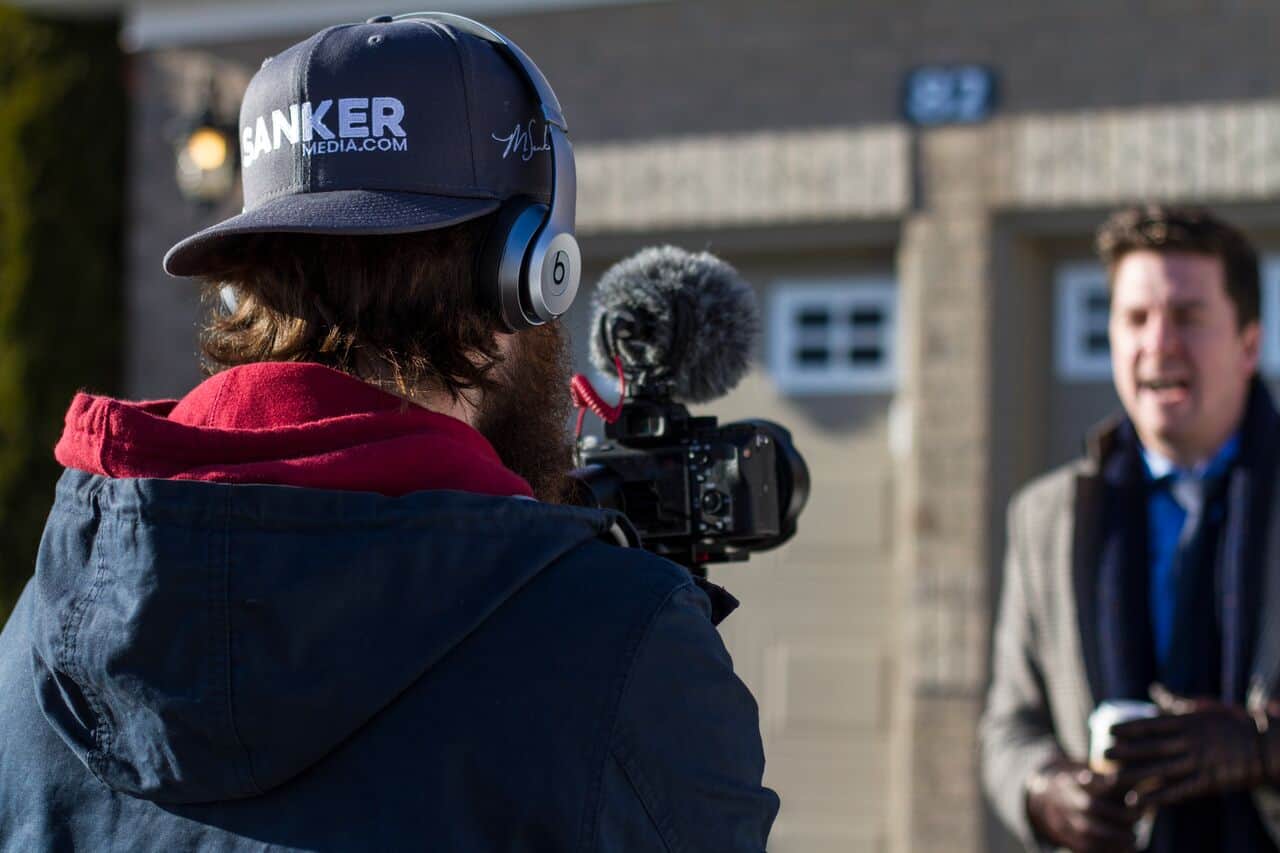 I KNOW I SHOULD BE IN MY VIDEO BUT I AM SHY/NERVOUS/SELF-CONSCIOUS IN FRONT OF THE CAMERA, WHAT DO I DO?
We've got your back! It's completely understandable to be uncomfortable in front of the camera. Our videographers are true professionals who know all the tips and tricks to ensure you nail your lines (and have fun doing it!). Still not convinced? We also offer an on-camera workshop were we give you the tips and tricks you need, then practice with you so when your big on-camera moment comes, you're ready!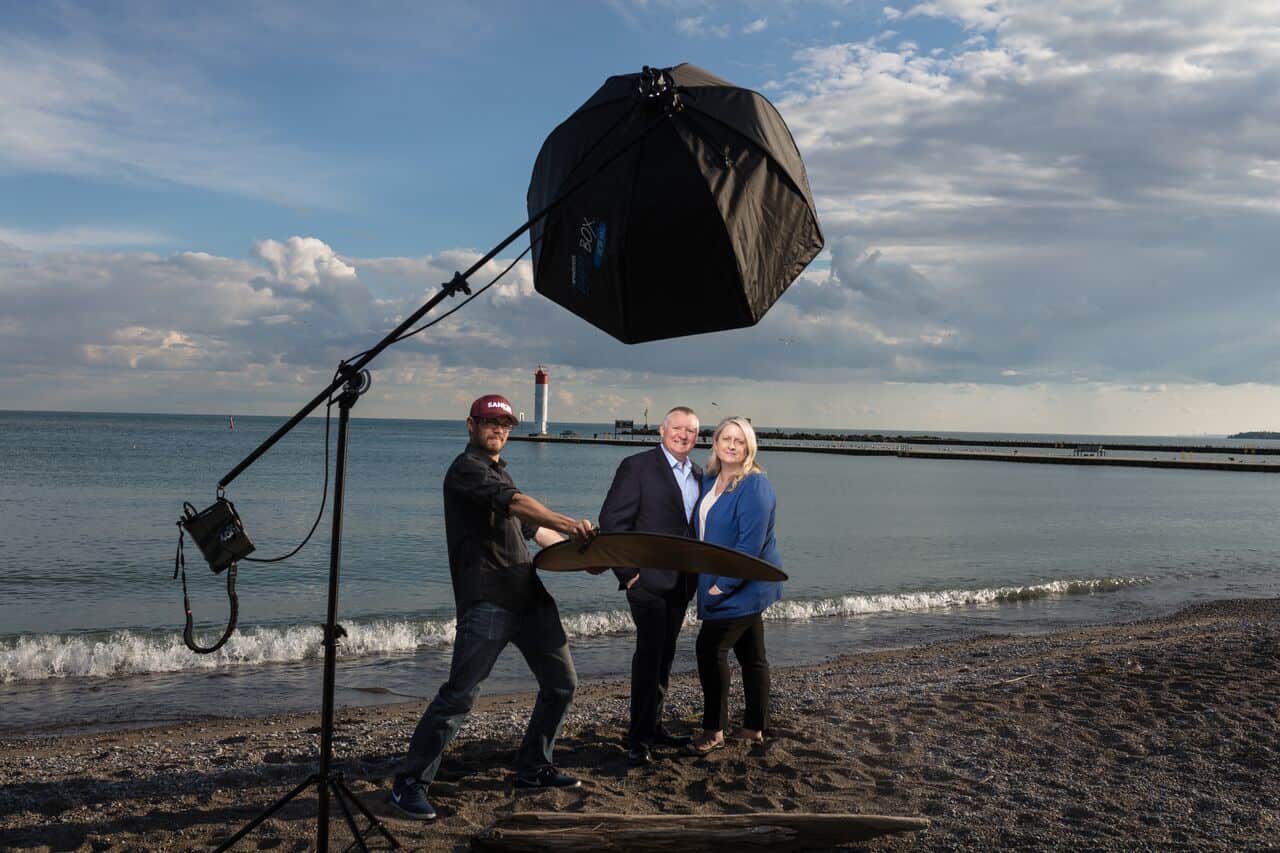 How far in advance should I contact Sanker Media if I want a video produced?
Easy. As soon as possible. This ensures we are able to fit your production into our production schedule, especially for events with fixed dates or weather dependant shoots. The best, most effective, finished video products are ones where proper preproduction planning has taken place. That said, If you are in a pinch, give us a call. We'll do our very best to make your last minute video requests a reality.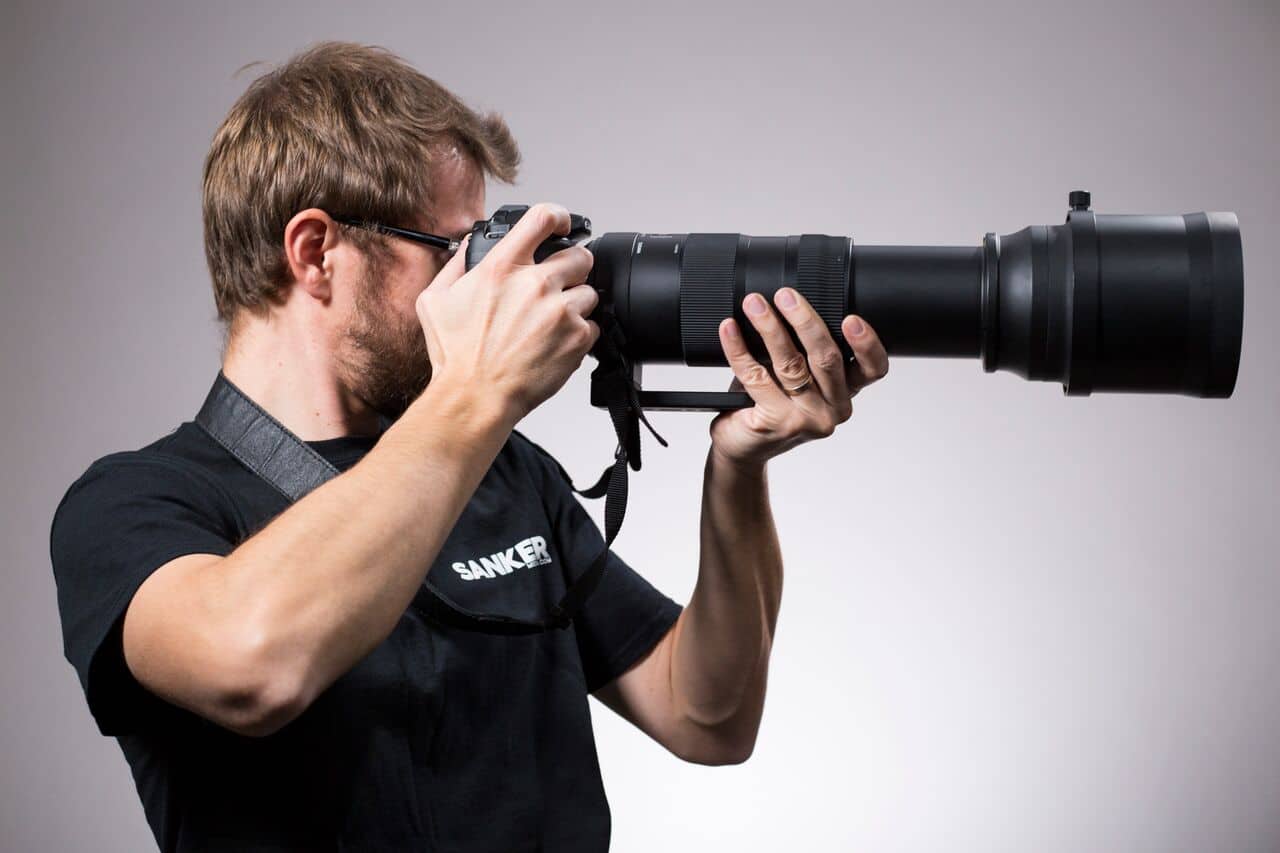 How many revisions do I get to make on my video production once I see the first cut?
Once your videos preproduction has been completed, You will have a very good idea of what your finished video will look/sound like. Then, when your video has been assembled by our editor, you will receive the 'First Cut'. We allow you to request changes at this point and then again, one more time after the 'Second Cut'.
Limiting the number of requested changes helps us keep the cost down. If you wish to make additional alterations beyond this, no problem! We will give you a quote for the additional changes.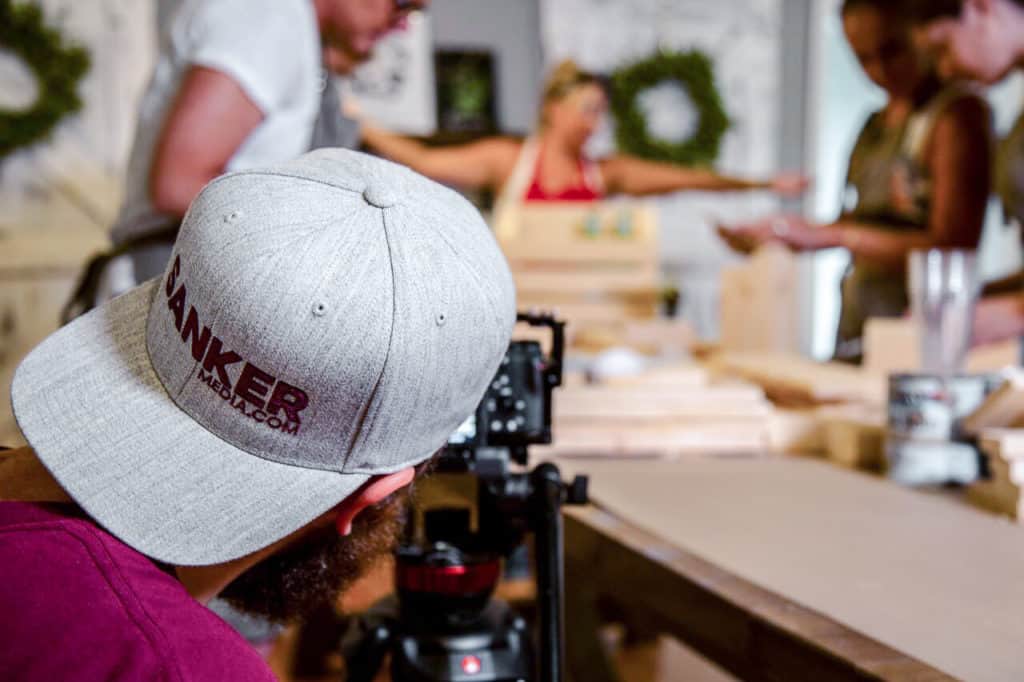 If I want to make a change after I approve the final cut will there be additional costs?
Yes, Changes requested after the included revisions will incur additional expense. We will always give you a quote for the additional changes and thoroughly explain any details. Offering unlimited revisions would cause our initial production prices to increase and since we try to keep our productions as budget conscience as possible, additional post production fees may apply.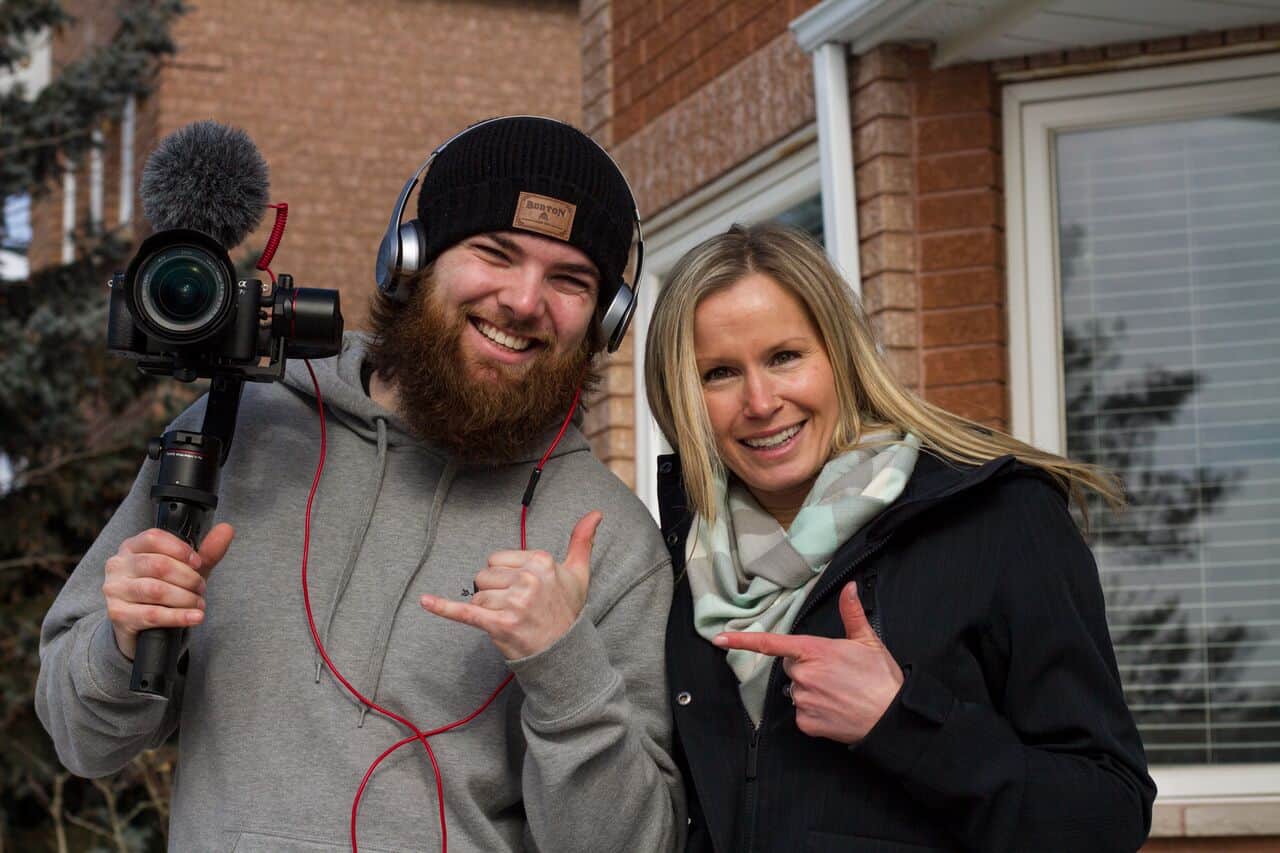 Can I have the raw footage Sanker Media shot for my video?
When we quote a video production for you, that quote is for a licensed copy of the finished video only. Sanker Media owns all footage and production assets produced. If you wish to have a new video made with footage previously acquired by our team, we'll happily create the new edit for you. If you are looking for the services of a camera operator only, then arrangements can be made.
Ready to book a free consultation?